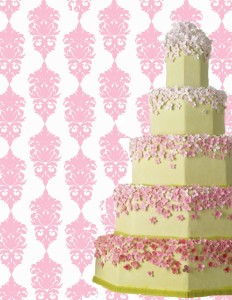 The first step in selecting and designing your perfect wedding cake is to try our variety of cake flavors and decide which one(s) will fit your cake the best.
The tasting is complimentary. You may choose up to 3 flavors to sample. Check out our cake menu here.
Here you will sit down with Susan, owner and head wedding cake designer, and she will help you design the cake that best fits your personal style. Your inspiration will become our creation. We ask that you bring in any swatches, invitations, pictures, flowers, etc. to help us create a unique, fabulous wedding cake.
Tasting appointments are available: Wednesdays through Fridays from 10am to 4pm.
No Saturday tastings.
Choose up to 3 cake flavors, then call us at 781-674-2253 to schedule a tasting. We are open Tuesdays thru Saturdays 10am – 4pm.