HOW TO CUT A LARGE ROUND CAKE
6″ cakes should be cut in wedges, without a center circle.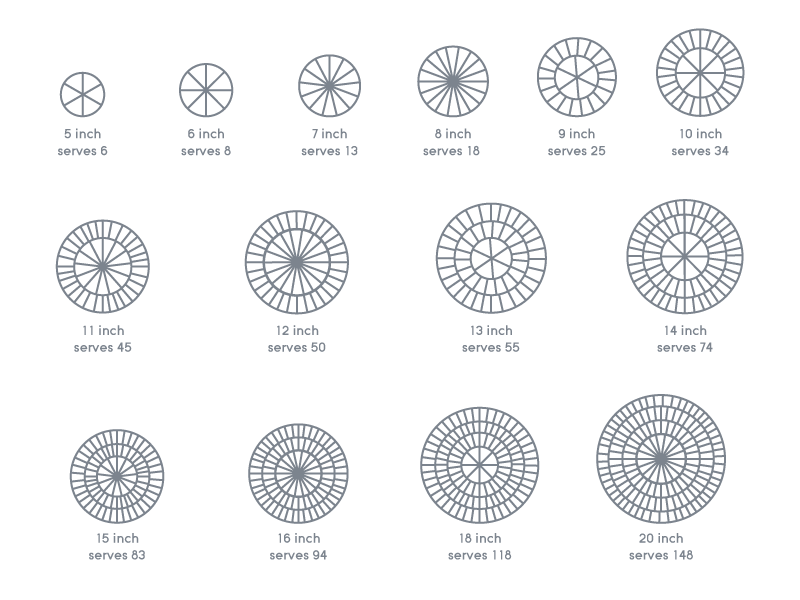 HANDLING INSTRUCTIONS
All our cakes are baked daily out of our kitchen with fresh creamery butter, lots and lots of it! It's what sets us apart from other bakeries. With all the butter we use in our recipes, our cakes are best served at room temperature. Just like a stick of butter, our cakes are hard when chilled, and soft, moist, and flavor-filled at room temperature.
Leave your cake out for 60-90 minutes before serving, but no more than 4 hours.
The taste and consistency of a warm (room temp) cake is 100 times better than a cold one!
If you have leftover cake, keep it in the fridge. Cakes will stay fresh for 5-7 days. Cupcakes will last for 3-5 days. If you need to freeze a cake, wrap the entire box in Saran wrap and put it in the freezer. When you're ready to serve it, take it out and leave on the counter until it gets to room temperature. It will most likely take 3+ hours to thaw.